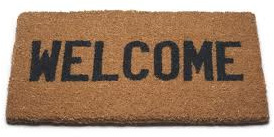 Welcome to Rock My Run!
With this inaugural blog post I'd like to personally welcome you and thank you for visiting our website. While it has taken many late nights and long hours to get bring this to you, we feel like it is only just the beginning. Much like preparing for a marathon, what we have done so far is just the training; now the real event begins!
The good news is that we're off to a great start: We have received tremendous responses from runners and active people across the country. From Virginia to Colorado, Cleveland to Walla Walla, Washington runners everywhere have told us that our mixes add to their enjoyment, add energy to their runs and they appreciate the cool "DJ features" of our mixes (seamless music, scratching, sampling etc.). Some have even really enjoyed our voice-over motivation that adds another element to your workout and can help you keep going as you grind through the miles.
So whether you are training for your first marathon, on a couch-to-5k program or just run as a part of your workout, you'll find some music here you'll love. And if you're not a runner – don't worry! People have told us this music has helped them on the elliptical, in workout classes – even during P90X!
At the end of the day, it is our mission to help YOU, the runners and active people in this world to have more fun and perform better during your activities through the use of music. We are here to serve you with our talents, relationships and experience. If there is ANY way you think we can better serve you, let us know!
Rock'n On,
Adam